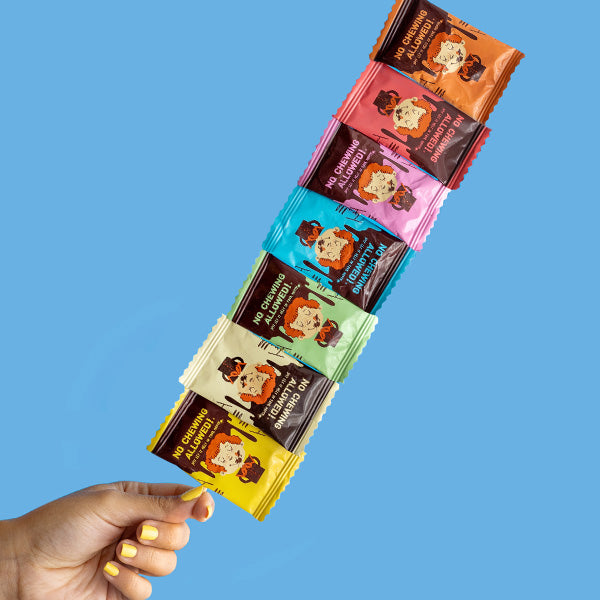 8 Flavors Truffles Set (Individually Wrapped)
Ready to ship

Inventory on the way
It's time to try all of our flavors!

This set contains 8 different flavors (1 Truffle for each flavor):
- Original/Classic
- Hazelnut
- Candied Orange Peels
- Salted Toffee
- Pistachio Macaron
- Raspberry
- Coffee Beans
- Popcorn

Weight: 2.56oz
(0.32oz Each Truffle)  
Our Truffles are uniquely defined by their taste, smoothness, and melting profile. Well…If you're chewing it, you're missing it! Missing the experience…
You certainly can!
Write your message in the 'Add your greeting/comments' box located in your cart (you may need to scroll down).
We ship via UPS with several shipping options (Ground/Air, etc.). Delivery date is indicated when choosing a shipping method
Truffles must be kept in a dry & cool place 59°- 65° F.
If kept refrigerated, allow them to return to room temperature before serving.
2500+ Five-Star Reviews ⭐⭐⭐⭐⭐