Our mission
We are driven to recreate the true experience of enjoying chocolate, something that is akin to a reminiscent childhood memory of pure enjoyment that we all share—indulging ourselves with the taste and aroma, exploring the texture, enjoying the smoothness, allowing our senses to savor it to the full extent…
Sought after by chocolate lovers around the world, No Chewing Allowed! fine Truffles and Hot Chocolate present a uniquely defined taste, smoothness and melting profile—delivering a truly exceptional experience.
LIOR GENZEL, THE FOUNDER, TELLS
Our story
"It's a funny story actually, that goes a long way back.When I was very little my mother was preparing my older sister to her first day of school.Big excitement in the house, so to keep me from interfering she gave me a big piece of chocolate. Well... when she checked on me again a few minutes later, I was covered with melted chocolate all over, hands, mouth, face, shirt, even the wall behind. I was the happiest child on earth with a million dollar smile on my face.
A picture was taken, and I guess that was the beginning of my affair with chocolate."

Years later, with more industry knowledge I was driven to re-create the true experience of enjoying chocolate, somehow like this burned childhood memory we all share.
Enjoying the smoothness, texture, taste and smell to the full extant.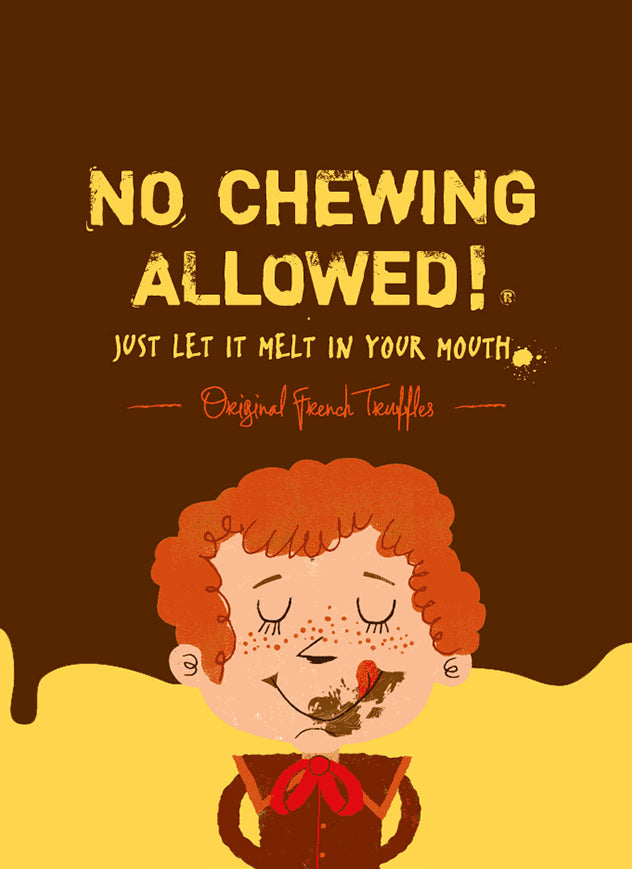 NO CHEWING ALLOWED!
A brand name was born.
When we first introduced our truffles we noticed customers quickly chewing the samples and missing on capturing the whole experience.
We pleaded,
"No Chewing Allowed!"

And the brand name was born.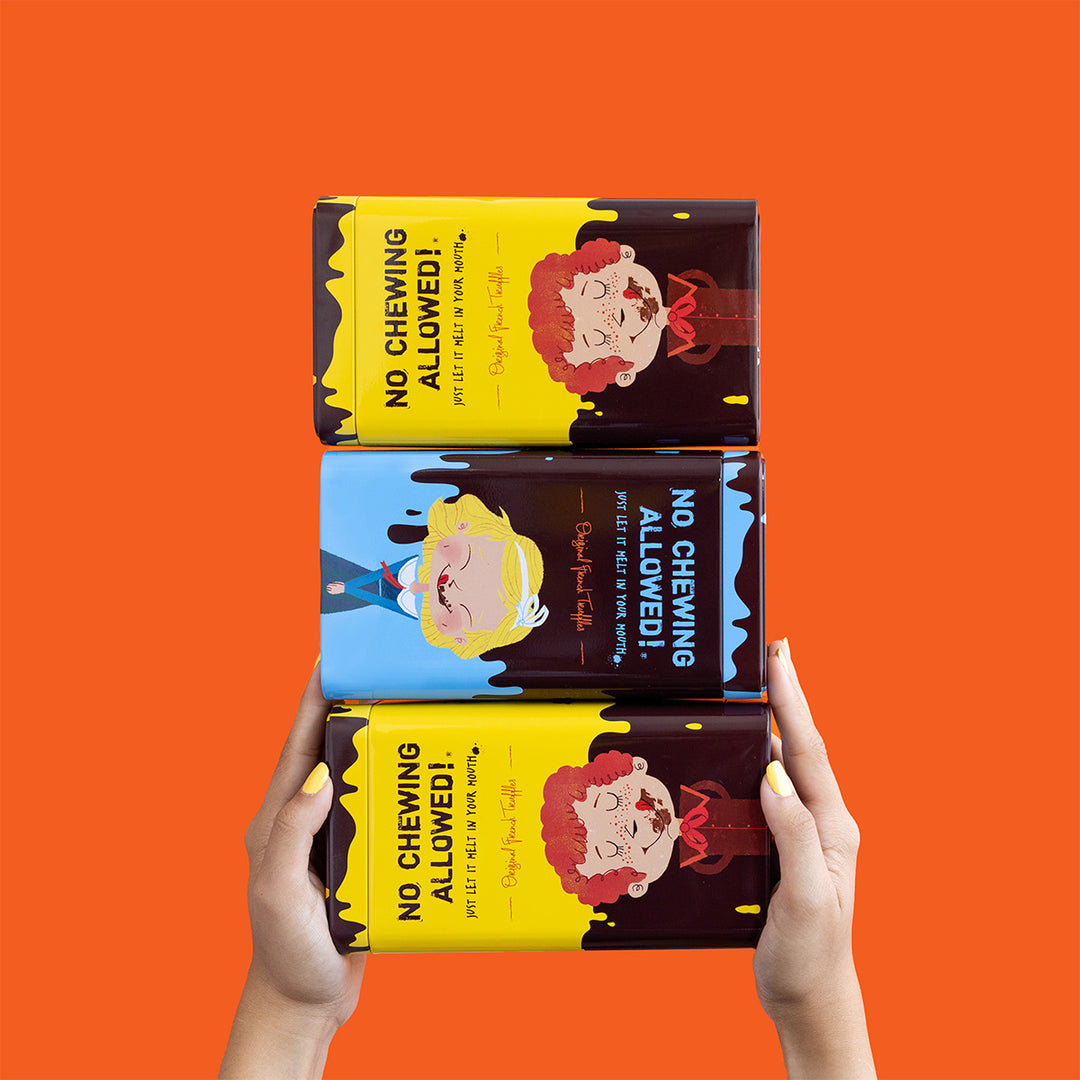 Original French Truffles
Our fine Truffles are uniquely defined by their taste, smoothness and melting profile.
Together with the following the "No Chewing" instructions we believe they are delivering a truly unique experience.
Made in France for three quarters of a century this Truffles carry on the roots of the traditional French Truffle, which have been passed on from generation to generation.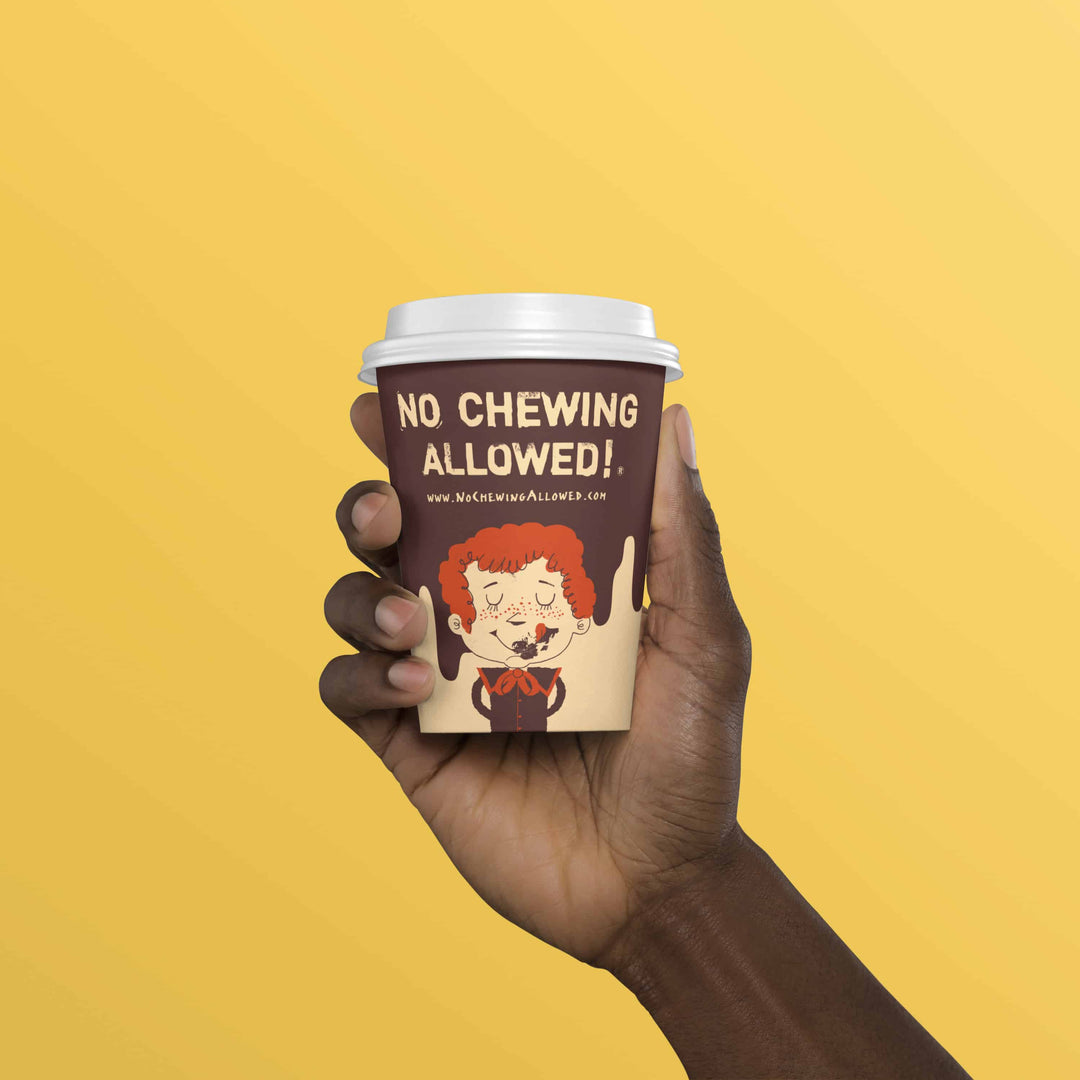 Premium Hot Chocolate
No Chewing Allowed! Premium Semi-sweet Hot Chocolate Mix is made of cocoa liquor—pure chocolate in its liquid form, granting a distinct and complete chocolate taste. Cocoa liquor contains both cocoa solids and cocoa butter to ensure that the richness and purity of chocolate is preserved for your absolute enjoyment.

When served we top it off by dropping in one of our Truffles for a truly sensational cup of Hot Chocolate.